Dr. Steven Miller is a board-certified podiatrist experienced in treating foot and ankle disorders in Chicago and the surrounding communities for over 20 years.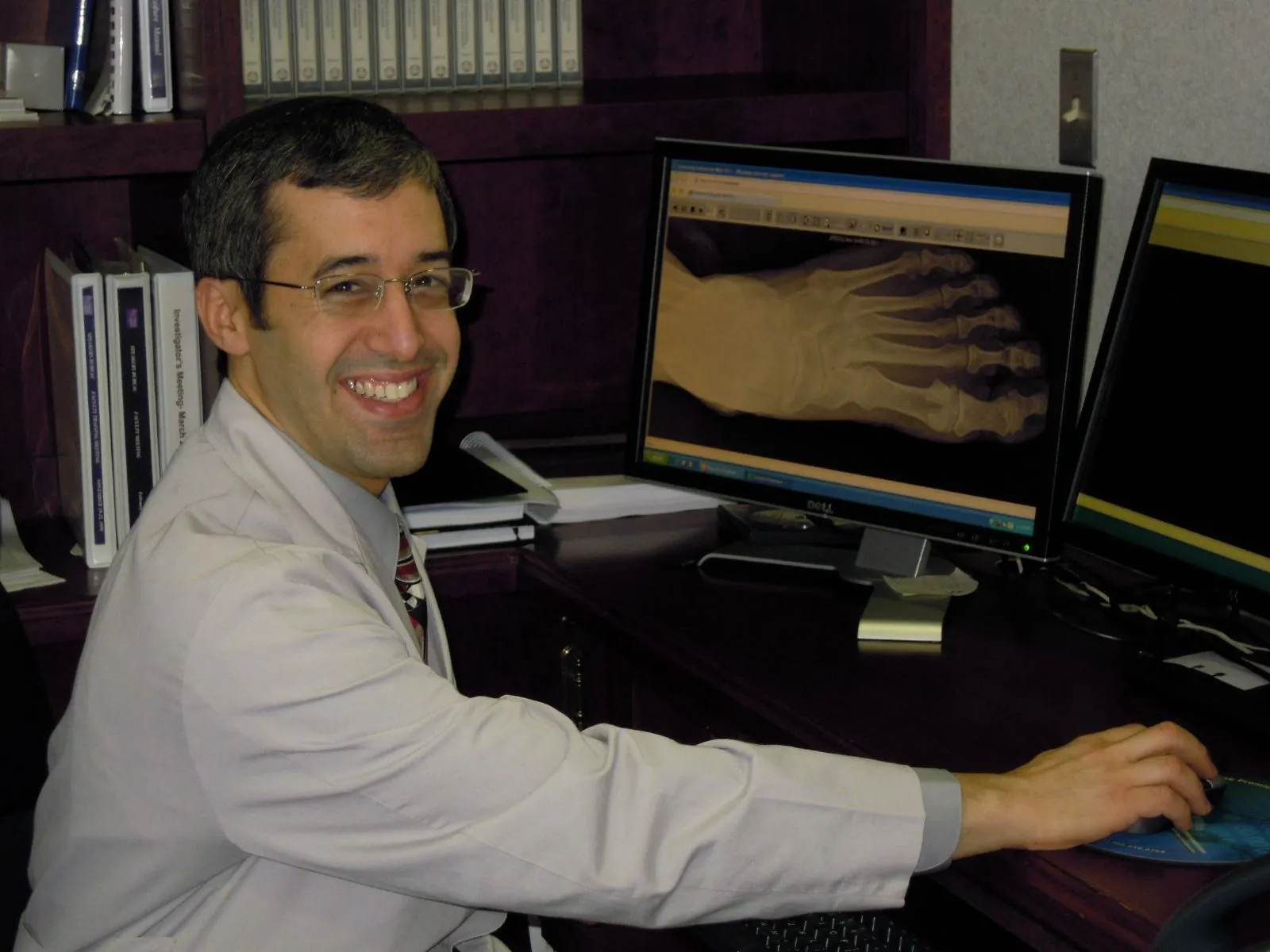 EDUCATION
During his undergraduate years at Loyola University, Dr. Steven Miller was a Presidential Scholar. He graduated Magna Cum Laude with a Bachelor of Science in Biology. He continued for his medical degree at the Scholl College of Podiatric Medicine, which is now part of Rosalind Franklin University of Medicine and Science.
In medical school, he received awards from Division Six of the American College of Foot and Ankle Surgeons and the Podiatry Insurance Company of America, and was a Scholl Distinguished Scholar. After graduating Cum Laude as a Doctor of Podiatric Medicine, he completed his residency at Oak Forest Hospital.
Dr. Miller continues his education by regularly attending conferences to benefit his patients. He has lectured to hospital staffs and is a consultant for professional athletes. Medical journals rely on his skill and send articles to him to preview before publication.
He served as Chief of Podiatry at Weiss Memorial Hospital. He performs surgery at St. Francis Hospital (Ascension) in Evanston and Swedish Hospital (NorthShore University HealthSystem) in Chicago. He specializes in surgical and non-surgical treatment of diseases and disorders of the foot and ankle.
PUBLICATIONS
Balancing the Risk of Complications in Foot and Ankle Surgical Patients Taking Antithrombotic Medication. Foot and Ankle Specialist 7(6): 507-514, 2014.
Arterial Disease: Lower Extremity Implications. Lower Extremity Review 2(9): 55-61, 2010.
Can Pimecrolimus Enhance Wound Healing? Journal of the American Podiatric Medical Association 99(2): 173-174, 2009.
The Effect of Tacrolimus on Lower Extremity Ulcers. Ostomy Wound Management 54(4); 36-42, 2008.
Compression Therapy for Foot Wounds. Wounds 17(10):278-281, 2005.
Verrucous Hyperplasia in Diabetic Ulcers. Dermatologic Surgery 31(10):1376, 2005.
Verrucous Carcinoma. Journal of Foot and Ankle Surgery 43(6):441, 2004.
Chain Reactions: The Biomechanics of Biking. Biomechanics 11(4):22-31, 2004.
JCAHO Lists Dangerous Abbreviations and Symbols. American Podiatric Medical Association News 25(4):82-83, 2004.
What the American Diabetes Association Says About Pre-diabetes and Exercise. Podiatry Today 17(2):16-18, 2004.
Shock Wave Therapy for Treatment of Plantar Fasciitis. Journal of the American Medical Association 289(2):172, 2003.
Verrucous Carcinoma of the Foot. Journal of Foot and Ankle Surgery 40(4):225-231, 2001.
Skokie Foot & Ankle Specialists, Ltd.
9933 Lawler Ave., Suite 315
Skokie, Illinois 60077
(847) 675-3400